Kingston Town House, 1895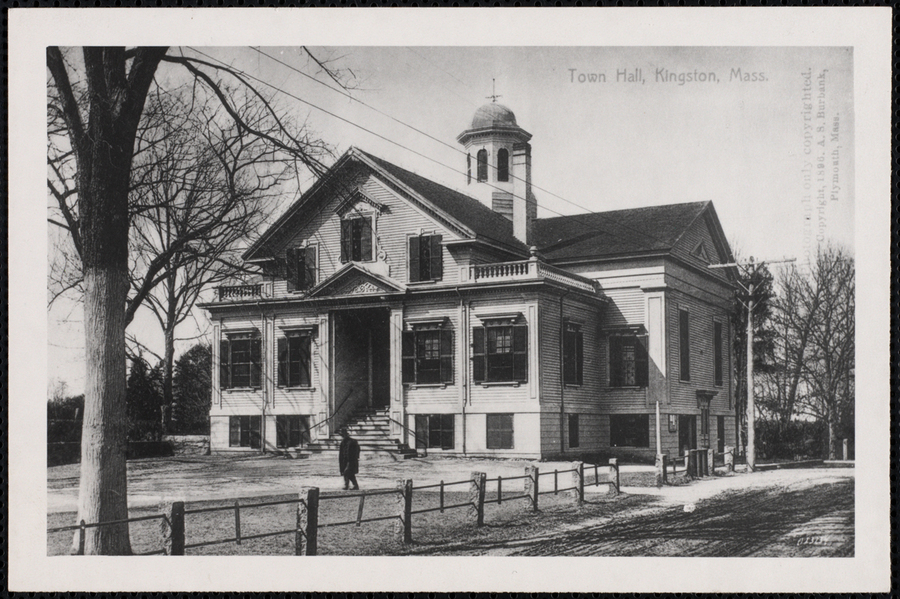 Title
Kingston Town House, 1895
Subject
Town House
City & town halls
Training Green
Men
Dirt roads
Description
Kingston's Town Hall, located at 23 Green Street and built in 1841, is shown. Green Street, at right, appears unpaved. A man walks in front of the building toward the Training Green. The caption and copyright information are transcribed below.
[Caption] Town Hall, Kingston, Mass. [Copyright] Photograph only copyrighted. Copyright 1895 A.S. Burbank, Plymouth, Mass.
Creator
A. S. Burbank, Plymouth (copyright)
Publisher
Kingston Public Library, Local History Rooom
Contributor
Scanned by the Boston Public Library.
Is Part Of
Mitchell Toabe Papers MC18
Identifier
hou-02-0041-toabe
Spatial Coverage
Village
Kingston (Mass.)
Temporal Coverage
1890-1899
Original Format
Photographic postcards
Physical Dimensions
3.5 x 5.5 in.
Collection
Citation
A. S. Burbank, Plymouth (copyright), "Kingston Town House, 1895,"
Local History Collections from the Kingston Public Library
, accessed February 6, 2023,
https://kplma.org/om/items/show/2534
.