Wharf Lane, circa 1905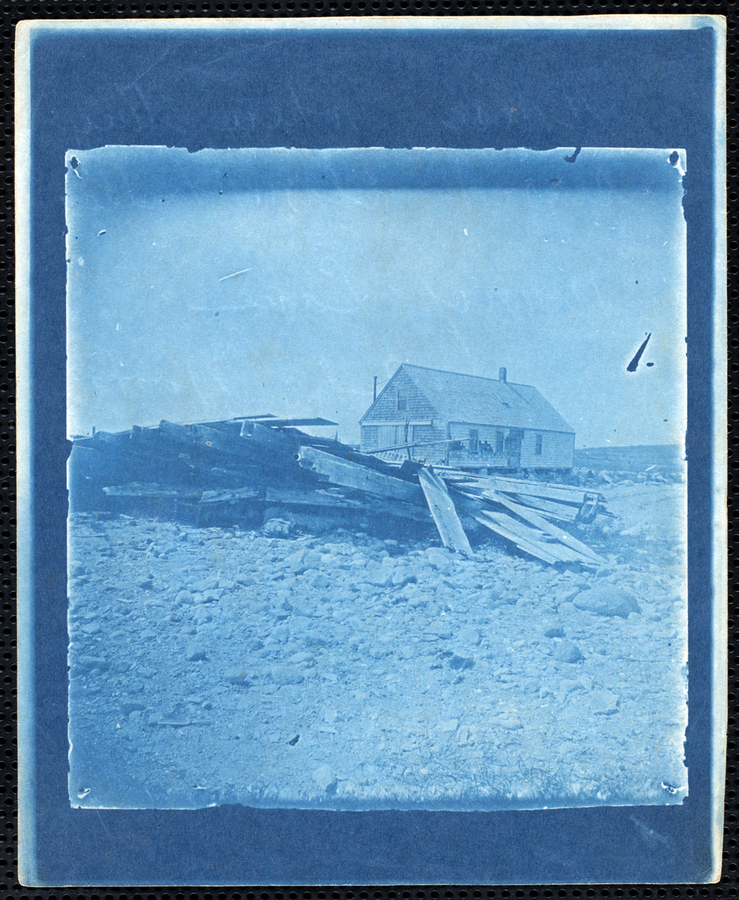 Title
Wharf Lane, circa 1905
Subject
Houses
Beaches
Lumber
Description
A pile of weathered boards lies on the rocky shore near present-day Wharf Lane. A small house stands in the background. In the late 19th and early 20th century, this was a popular spot for the annual Old Home Day clambake. The inscription on the back of the photograph is transcribed below.
House where they served clam bakes Wharf Lane Rocky Nook
Creator
Unknown photographer
Publisher
Kingston Public Library, Local History Rooom
Contributor
Scanned by the Boston Public Library.
Is Part Of
Delano Photograph Collection IC-11
Identifier
hou-98-0002-de
Spatial Coverage
Rocky Nook
Kingston (Mass.)
Temporal Coverage
1900-1909
Original Format
Cyanotypes
Physical Dimensions
5 x 4 in.
Collection
Citation
Unknown photographer, "Wharf Lane, circa 1905,"
Local History Collections from the Kingston Public Library
, accessed February 6, 2023,
https://kplma.org/om/items/show/2543
.